Hello there!
Welcome to week five of 'Top Talks' – a segment where I do a show-and-tell of my favourite speeches, talks or lectures.
I am a strong believer in continuous improvement – which to me, means finding and listening to people who have an array of different values, beliefs and ideas, and sharing them with others!
So…
WHO IS ADMIRAL WILLIAM H. MCRAVEN?
McRaven is a retired Navy SEAL for the United States. Among his long list of accolades, he has served as Commander of Joint Special Operations Command (JSOC), Commander of Special Operations Europe (SOCEUR), and Director of NATO Special Operations Forces Coordination Centre (NSCC).
McRaven also holds a Bachelor's Degree in Journalism and a Master's Degree from the Naval Postgraduate School and is openly critical of the Trump Administration (for those who care).
What I got out of this 'Top Talk':
This 'Top Talk' is not necessarily new – McRaven gave this speech in his 2014 Commencement Address to the students of the University of Texas (which is when I first heard it). However, it has always stuck with me as I've made my way through my University and young adult life. McRaven gives his 10 Life Lessons from his SEAL training:
If you want to change the world, start off by making your bed
If you want to change the world, find someone to help you paddle
If you want to change the world, measure a person by the size of their heart, not the size of their flippers
If you want to change the world get over being a sugar cookie and keep moving forward
If you want to change the world, don't be afraid of the circuses
If you want to change the world sometimes you have to slide down the obstacle head first
If you want to change the world, don't back down from the sharks
If you want to change the world, you must be your very best in the darkest moment
If you want to change the world, start singing when you're up to your neck in mud
If you want to change the world don't ever, ever ring the bell (to quit)
Although all of them are worth their weight in gold, I always liked number one and three the best: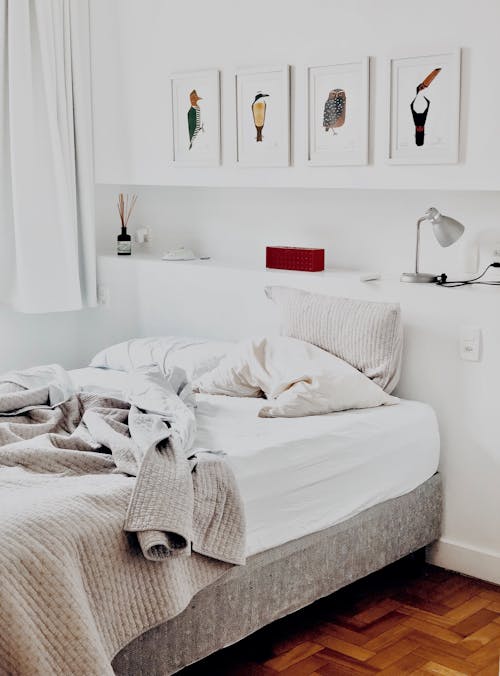 MAKE YOUR BED EVERY MORNING
This particular life lesson is especially notable (McRaven even published a book based around it). The idea is:
'If you make your bed every morning, you will have accomplished the first task of the day.'
Your brain releases a hit of dopamine (a neurotransmitter responsible for generating feelings of accomplishment, satisfaction and happiness) every time you complete a task, meaning you will feel good and want to complete the next one.
By the end of the day, that one task head lead to many others, big and small.
Making your bed each morning is a reminder that the small things matter and are always worth doing. McRaven also reminds us that if we do have a crappy day, at least we will come home to a nicely made bed!
MEASURE A PERSON BY THE SIZE OF THEIR HEART, NOT BY THE SIZE OF THEIR FLIPPERS(!)
… or the size of anything else, for that matter – be it bank account, friend group or other.
McRaven speaks about the 'Munchkin Crew' – a crew of SEALS that were all under five-foot-five; but the best crew of the lot.
The other crews would lightheartedly make fun of the 'Munchkins', because their flippers were a smaller size than the rest. But no matter what, the Munchkins always made it to shore faster than all the other crews.
McRaven said SEAL training was a great equalizer:
'Nothing mattered but your will to succeed. Not your color, not your ethnic background, not your education and not your social status.'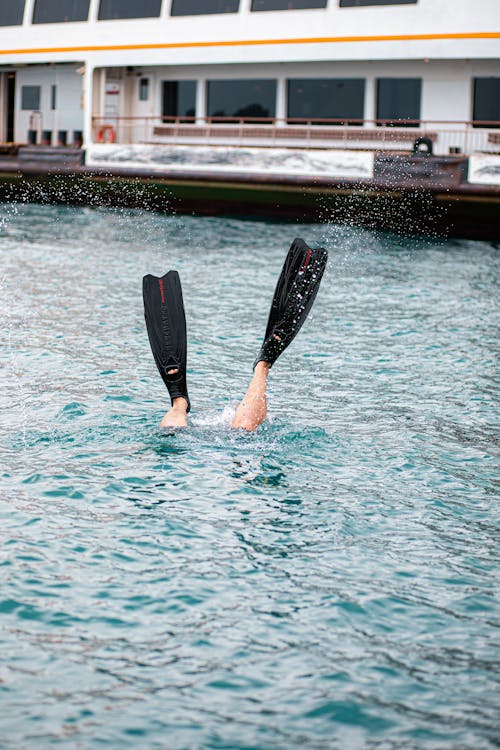 McRaven's main message throughout his speech is one of empowerment, and of the profound impact one person can have on the world and on others. One decision can have an incredible impact on those around us – meaning it is vitally important we make decisions that are embedded in integrity, compassion and strength. We need to band together, rather than let our differences keep us apart and be strong even when it seems we should give up.
There are a lot of sharks in the world. If you hope to complete the swim you will have to deal with them.
ADMIRAL WILLIAM H. MCRAVEN